Environment Systems is part of a team led by Rhea that is building a new Environment Early Warning and Mitigation Platform (EWP) that will enable an integrated chain of services and models called DFMS (Drought and Flood Mitigation Service) focused on improving sustainability in the Karamoja region of Uganda.
DFMS aims to provide accurate flood and drought predictions to farmers so that they are able to use that information to adjust their farming and livestock activities, reducing the losses they would otherwise suffer from flood and drought impacts. It will improve forecasting and decision making on resource use, input distribution, and timing of interventions in the face of increasing climatic threats.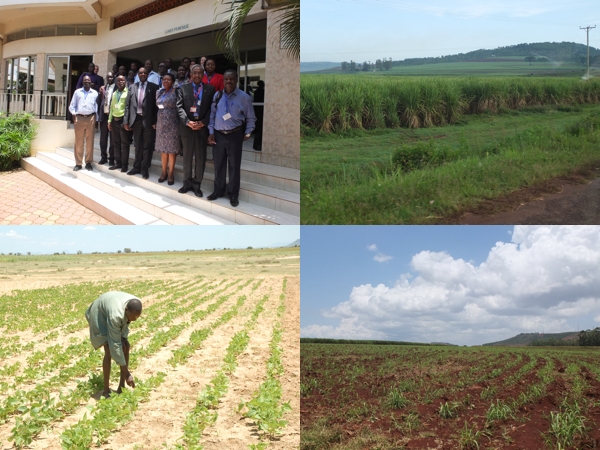 Specifically DFMS will be supporting smallholding farmers producing staple crops in forecasting and real-time data collection. Water catchment monitoring is also an important feature as water is so important for livelihood, food security and health.
A strong technical team including AA International, UK Met Office, HR Wallingford, Databasix and Pixalytics will work together on the project. Environment Systems' expertise in Earth observation, and data services will be utilised in the work packages concerned with platform implementation. This covers not only cloud based processing but also mobile and community platforms which will be important to monitoring, evaluation and learning as the project unfolds.
This project involves close collaboration with the Government of Uganda – Ministry of Water and Environment, local NGOs
– AgriTechTalk (Uganda), Mercy Corps (Uganda) and commercial interests – Kakira Sugar Company (Uganda) and Green Dreams (Kenya).
The project is funded under the UK Space Agency's International Partnerships Programme, a £150M multi- year programme which will use people's space knowledge, expertise and capability to provide a sustainable, economic or societal benefit to undeveloped nations and developing economies.