History
Formed in 2003 Environment Systems has come a long way, in a relatively short time, to become an established consultancy with a valued reputation using our recognised expertise in data analysis – specifically geoinformatics and earth observation.
Our ability to operate at the interface of science and routine operations enables us to give our customers insight into the latest technology and thinking whilst delivering the evidence required to address today's challenges.
Environment Systems works throughout the world.
Our Vision
Our vision is to be the leading supplier of evidence and insight. We will do this by becoming the leading research-led, environmental and agricultural information consultancy and services company.
Management Team



Steve Keyworth

Commercial Director

Steve is a founder and Director of Environment Systems, he has over twenty years experience in applying GIS and remote sensing technologies to environmental and agricultural applications.

Steve has worked on projects across the UK and globally at a range of scales for mapping, monitoring and modelling.

Steve is a Chartered Geographer (GIS) and a Fellow of the Royal Geographical Society.




Graeme Summers

Operations Director

Graeme is a founder and Director of Environment Systems with over twenty years experience in the geographic information industry with a background in the building design and construction management sector.

Graeme has overall responsibility of resourcing across the full range of Environment Systems' projects and general company administration.




Dr Katie Medcalf

Environment Director

Katie is Environment Director at Environment Systems and has over twenty years of experience in delivering successful projects in environmental policy, agri-environment, ecology, GIS and remote sensing.

An ecologist by training, Katie is highly creative and leads the company's innovation in environmental research and provides expert input across a range of projects.

Katie is a Chartered Environmentalist and member of the Institute of Ecology and Environmental Management and the British Ecological Society.
Our Ethics
The company is guided by an ethics policy which is owned by its staff and is available to view here. We operate both quality and environmental management systems and have become a carbon balanced company.
Contact
For general enquiries please call +44 (0)1970 626688 or use our online form.
Aberystwyth Office:
Environment Systems Ltd
9 Cefn Llan Science Park
Aberystwyth
Ceredigion
SY23 3AH
+44 (0)1970 626688 View on Google Maps
Harwell Office:
Electron Building
Fermi Avenue
Harwell
Oxfordshire
OX11 0QR View on Google Maps
Edinburgh Office:
The Bays Centre
University of Edinburgh
47 Potterrow
Edinburgh
EH8 9BT View on Google Maps
Registered in England and Wales, Company No. 4628049
Registered Office: The Exchange, Fiveways, Temple Street, Llandrindod Wells, Powys, LD1 5HG
GB VAT No. 810 9030 69

Affiliations
Environment Systems is affiliated with and its staff are members of a number of important societies and professional bodies:
Careers and Short-term Vacancies
Environmental Consultants
Software Developer
Front-end Developer
Ecologist- Bats
As a leading edge consultancy we are always on the look out for talent. We are specifically on the look out for technical, commercial and project management skills in the associated areas:
Environment
Environmental science
Ecology
Landscape ecology
Agriculture
Ecosystem services
Technology
Data science
Remote sensing
Image processing and classification
GIS
Geoinformatics
Statistics
Data fusion
Citizen science
Geospatial software development
If you match up please feel free to send your CV to: [email protected].
We are always on the lookout for talented Software Developers. Find out more.
We can only accept your CV if you hold a valid UK work visa. No agencies please.

Research
Environment Systems recognises the value of research and development for commercial application. The Company is an active participant in a number of prestigious national and international research projects and runs its own internal research programmes. Environment Systems actively supports a number of academic institutions with collaborative projects contributing towards their Research Excellence Framework submissions. It also sponsors MSc, MPhil and PhD placements and serves on several scientific advisory panels.
Quality and Environmental Management
BS EN ISO 9001:2015
Environment Systems operates a Quality Management System that has gained BS EN ISO 9001:2015 certification (certificate number GB2002898), including aspects specific to the provision of geographic and environmental information, consultancy and services.
BS 8555
Environment Systems has an Environment Management System (EMS) which is accredited to BS8555:2016 Phase 2. An EMS serves as a tool to improve environmental performance and provides a framework for how that performance can be monitored, controlled and improved.
Environment Systems is focused on:

Reducing our CO2 emissions
Reducing car usage with fewer domestic flights and more zoom meetings where possible
Keeping general waste under 10% of our total waste (General, Recycling, & Food)
Creating a new baseline indicator for a reduced office desk hoteling environment for waste and utilities
Cyber Essentials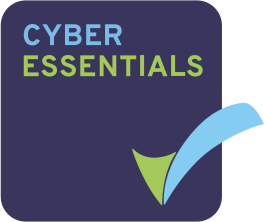 Cyber Essentials is a Government backed scheme that has helped Environment Systems implement protection against cyber attack. The accreditation we now have demonstrates that we take cyber security seriously.
The accreditation assessment focuses on five basic security controls which when properly implemented, help to protect against internet-based attackers.